Read the publication HERE.
Cionne McCarthy & Frank Aazami's Featured Listing The Rocking D Ranch, Phoenix: A Thoroughbred for Horses and Cars
By David M. Brown
Rocking D Ranch rocks: an urban ranch estate just two miles from the world-famous Arizona Biltmore Waldorf Astoria.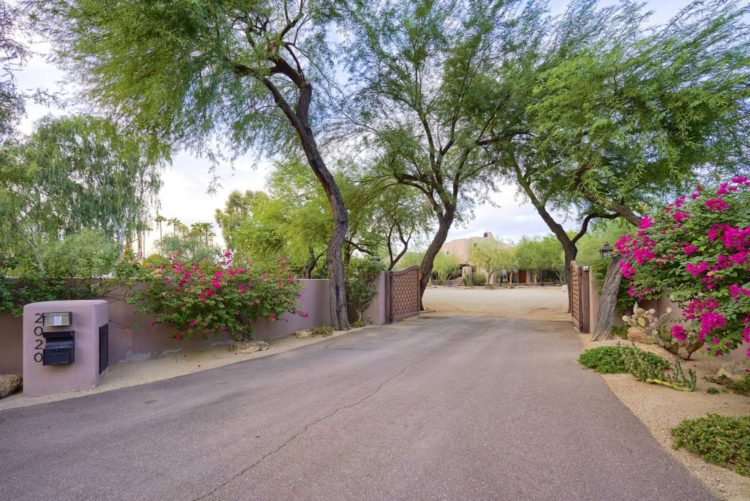 Featuring superb views of Piestewa Peak and the Phoenix Mountain Preserve, the luxury equestrian campus occupies five former citrus-grove acres, with six irrigated pastures and two accesses to its highly desirable North Central Avenue community and State Route 51.
"This remarkable property beautifully combines acreage, extensive luxury square footage, serenity, views and a convenient urban setting," says Frank Aazami, principal of the Private Client Group, Russ Lyon | Sotheby's International Realty in Scottsdale.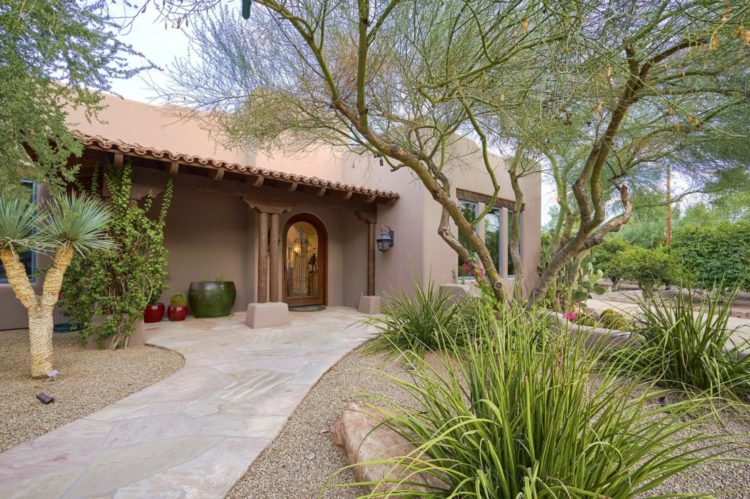 Owned by longtime neighborhood resident and equestrian, Ken Dickey, the secluded horse property comprises two adjacent luxury homes of 6,900 and 3,700 square feet; a 14-stall barn and five covered turn-outs, which can easily become a car barn for as many as 60 collectibles; a 300-foot-by-150-foot ring with synthetic riding surface; and an efficient, economical infrastructure, including three 15,000-gallon underground storage tanks for irrigation and dust control.
"This is a one-of-a kind world-class luxury equestrian estate at a cachet location in the heart of Phoenix," says Cionne McCarthy, Listing Agent | Russ Lyon Sotheby's International Realty in Scottsdale.
"Sequestered in a lesser-known Phoenix enclave but minutes from the famous Waldorf Astoria Biltmore Hotel & golf course, downtown cultural, sporting events and easily accessible to Valley freeways. Shopping is nearby, too, at stores such as Trader Joe's and Whole Foods, as are the restaurants of the Camelback Corridor, and it's uber close to the Sky Harbor International Airport," she adds. "Rocking D Ranch will provide its new owners with the ultimate equestrian lifestyle in a location that makes it uniquely spectacular."
Two Luxury Homes
The estate expresses the history, arts and culture of Phoenix, the Southwest and various Native American nations. The Dickey family has lived in the area for more than a half century; Ken grew up in the house three doors away.
In 1950, a federal judge built the main house, where Ken lives; he planted many of the old-growth organic orchard. In the 1980s, a contractor purchased the home and grounds; he and his wife added to and renovated the original square footage and converted the property for horses.
In 2007, Valley arts leader, philanthropist and family matriarch, Alice Josephine 'AJ' Fleet Dickey, purchased the ranch. The Texas native had a passion for riding horses and competed as a young woman on the Texas show circuit. That equestrian love continues with Ken and his siblings and Alice's grandchildren.
She and Ken remodeled and added on to the home and built the adjacent two-bedroom home, where she lived until her unexpected passing last August. These improvements, including the world-class barn, were completed in 2008.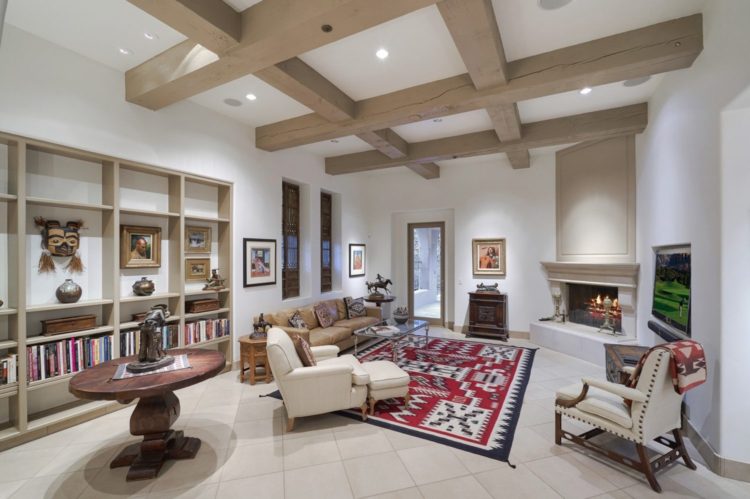 "Everyone in the Valley either knew or knew of Alice Dickey and the great work she did in for our museums and for our arts institutions such as the Heard Museum, the Scottsdale Artists School and the Phoenix Seminary," says Aazami. "Cionne and I are proud to be representing this distinguished property –– not only because of the extraordinary real estate it is but also because of her family's legacy to our community."
The two-level home occupied by Ken has four bedrooms and an attached three-car garage. Outside is a sport court and a motor court for additional cars or those for guests. Upstairs is a north-facing master suite, including a closet with large built-ins and a bathroom suite remodeled two years ago, finished with contemporary-look marble.
On the first level is a home gym, an executive office with a two-way fireplace to the dining room; this opens to a patio/courtyard. The kitchen has upgraded appliances including a gas and electric range, double ovens and a butcher-block island.
Both homes are superbly detailed. In the main house, for example, are thick flagstone kickboards and baseboards and concrete floors. And, the adjacent two-bedroom-plus study home has high ceilings and exposed beams, skylights, clerestory windows and, in the powder room, stained glass reclaimed from the Dickey family's 1940s house in Houston.
"In my 39 years in luxury real estate, I have rarely seen such attention to the details in these two homes, which beautifully showcase fine furniture and art," says McCarthy. "They are two estate homes that live like art galleries."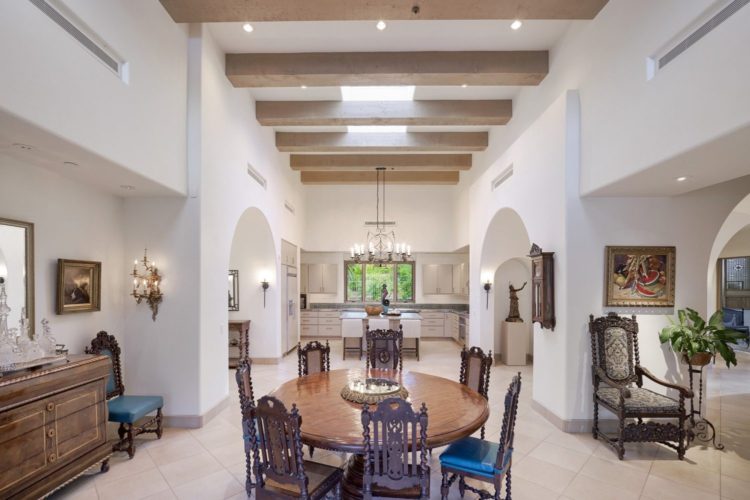 Both homes, in fact, have displayed many sculptures, artworks and books owned by AJ. Many of these have been promised to the Heard Museum, the nearby world-famous venue dedicated to sustaining the art and culture of indigenous peoples. Some artwork and furniture will be offered on a separate bill, notes Aazami.
Native art was her life; great-grandfather John F. Brown was the last principal chief of the Seminole Nation, Oklahoma. A Heard Museum wing honors her name and dedication as a lifetime Board of Trustees member.
Connecting the homes is an elegant loggia, garden, koi pond, waterfall and meeting space. "My mother often entertained to benefit the Heard and other institutions," says Ken, "and together the two homes and the courtyard space between them provided diverse spaces for these events."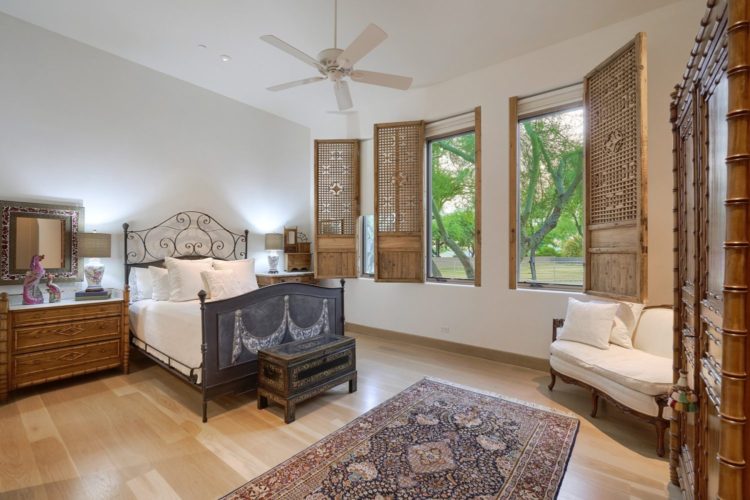 Show-Stopping Barn and Grounds
Because of his extensive equestrian knowledge, Ken designed the $1.5-million stables constructed by Bob Hamilton, widely respected for his luxe private horse barns and arenas. "It's more than equal to any luxury barn in Arizona, and the adjacent arena can host any horse event imaginable," says McCarthy.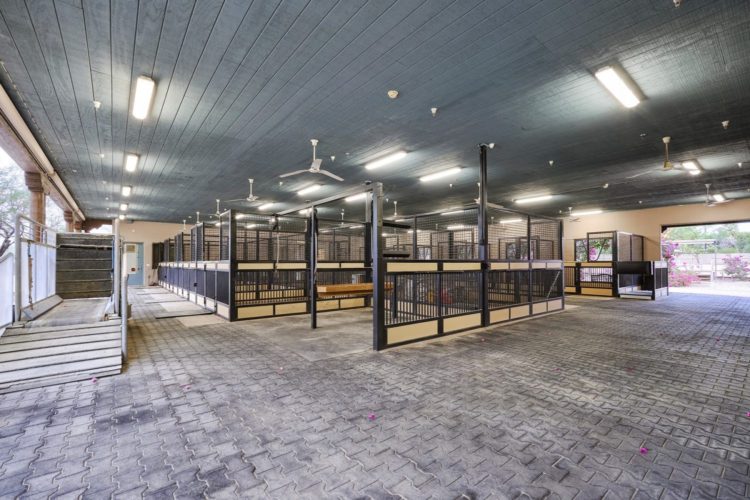 Working that ring daily is Ken's childhood friend, Lisa Jacquin, two-time Olympian and silver medalist, champion jumper and the youngest person ever inducted into the Jumping Hall of Fame, he explains. She trains and exercises the horses and manages the equestrian operations, which includes horse boarding and grooming. Among the amenities is synthetic ground developed for jumpers, grandfathered arena lighting and water cannons at the corners for dust control.
Also on staff are two caretakers. "Their continuing services could be negotiated with the new owner," says Ken.
The barn includes five paddocks, with room for an additional 12; tack room; a kitchen/office with bathroom; a feed supply, wash and laundry room; and two matching caretakers' apartments with kitchenettes and bathrooms.
Among many components are a fly-control system; rubber flooring; misters; Wi-Fi; cameras; automatic shades on the west side; electric heating and cooling; a dedicated commercial-grade fire-suppression system for the barn; concrete bays for gravel storage; solar water heating for the barn. In addition, both houses has been coyote proofed with 10-foot walls. A treadmill and a theraplate (for stimulating equine circulation) are available as separate sales.
Utilities and infrastructure are upgraded.
The property has a 2-inch dedicated water line and a 12-inch irrigation line. Rocking D Ranch carries SRP flood irrigation rights and also has an auto watering system. This provides dust control for the arena, water for horse maintenance and the extensive flora on the property, such as 14 citrus species including fig, key lime and Meyer lemon.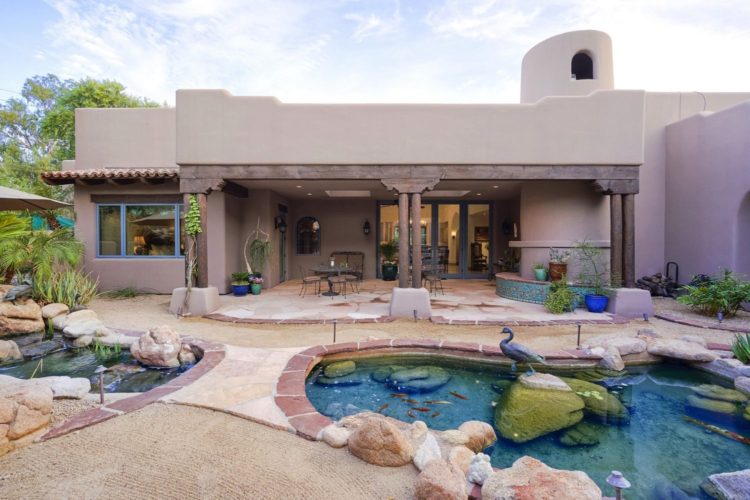 In 2019, the family consolidated new electric service on one meter, rated at 600 amps. A natural-gas-powered emergency generating system is large enough to power the entire property.
"The ranch is large, luxurious and cost-efficient to run for both water and electricity," McCarthy says. For example, Ken estimates that irrigation water is $800 annually.
Three vehicles are included with the property: a 6410 John Deere tractor with accessory attachments; an electric golf cart; and a solar-powered diesel fuel trailer with 500 gallons of fuel capacity.
The site accommodates all deliveries. "The largest semi allowed on the road can get all the way into and turn around on the property, front to back," says Ken.
To further control flies, manure is removed weekly in 60 city of Phoenix garbage cans; this service costs just $5 a month per can to collect.
Finally, other livestock are permitted, including cows and goats.
"Rocking D Ranch is an equestrian's dream, an extended family's dream, an entertainer's dream, a car lover's dream," says Aazami. "It's a luxury ranch estate that's blue ribbon in anyone's arena."
This unique horse/car property is offered at $6,500,000. A virtual tour is at www.tourfactory.com/2789097 and additional images are at http://tfv.co/dp2789097. To arrange a walk-through, contact Frank Aazami and Cionne McCarthy at Russ Lyon Sotheby's International Real Estate. McCarthy is at 602.619.4550, Cionne.McCarthy@russlyon.com and Cionne.com. Connect with Aazami, RLSIR Brand Ambassador, 480.266.0240, frank@PCGagents.com, PCGagents.com and text "SIRFAAZAMI" to 87778. Aazami has a new mobile download link for Android, iPhone, or iPad: app.sir.com/sirfrankaazami.
All photos courtesy  AZing Imaging